Anxiety Jewelry You Need to Calm Down
Sometimes it's nice just to do a post about products you can buy for yourself or as a gift to help reduce anxiety. That's what you'll find here!
This is a list of 9 pieces of anxiety jewelry that you can buy to help manage your social anxiety.
No, jewelry isn't going to make your anxiety go away, but it could help to make you feel better about yourself, give you something to burn off nervous energy, and even help you to relax.
Let's take a look at the lineup of anxiety jewelry below!
1. Mindful Breathing Necklace
Flo Stress Relief Mindful Breathing Necklace
Taking slow and deep breaths is a really important strategy to calm anxiety in the moment. This can be especially helpful if you have social or performance anxiety that comes on suddenly.
I love the idea of a mindful breathing necklace to not only remind you to take deep breaths, but also give you a tool to help you do it. This necklace is similar to the more expensive shift necklace by Komusu, but is half the price and comes in several different colors. I plan to order one for myself soon and one for a gift! If you were to buy just one piece of anxiety jewelry, this would be my recommendation.
2. Worry Ring
I spent a long time trying to figure out what is on trend as far as spinner rings for anxiety. This Celtic moon and star ring is the most popular on Pinterest, so it's a good choice if you want to choose something that is popular. Just make sure you size up if you get this one as it's a thicker ring and will fit small.
The ring pictured above is stainless steel; if you prefer sterling silver then there is also this choice. If you want something that has a daintier look altogether, this one is also quite popular on Pinterest as well. And if you want a ring to give as a gift and don't mind spending a bit more, this one on Etsy is made to order and can be personalized.
3. Diffuser Necklace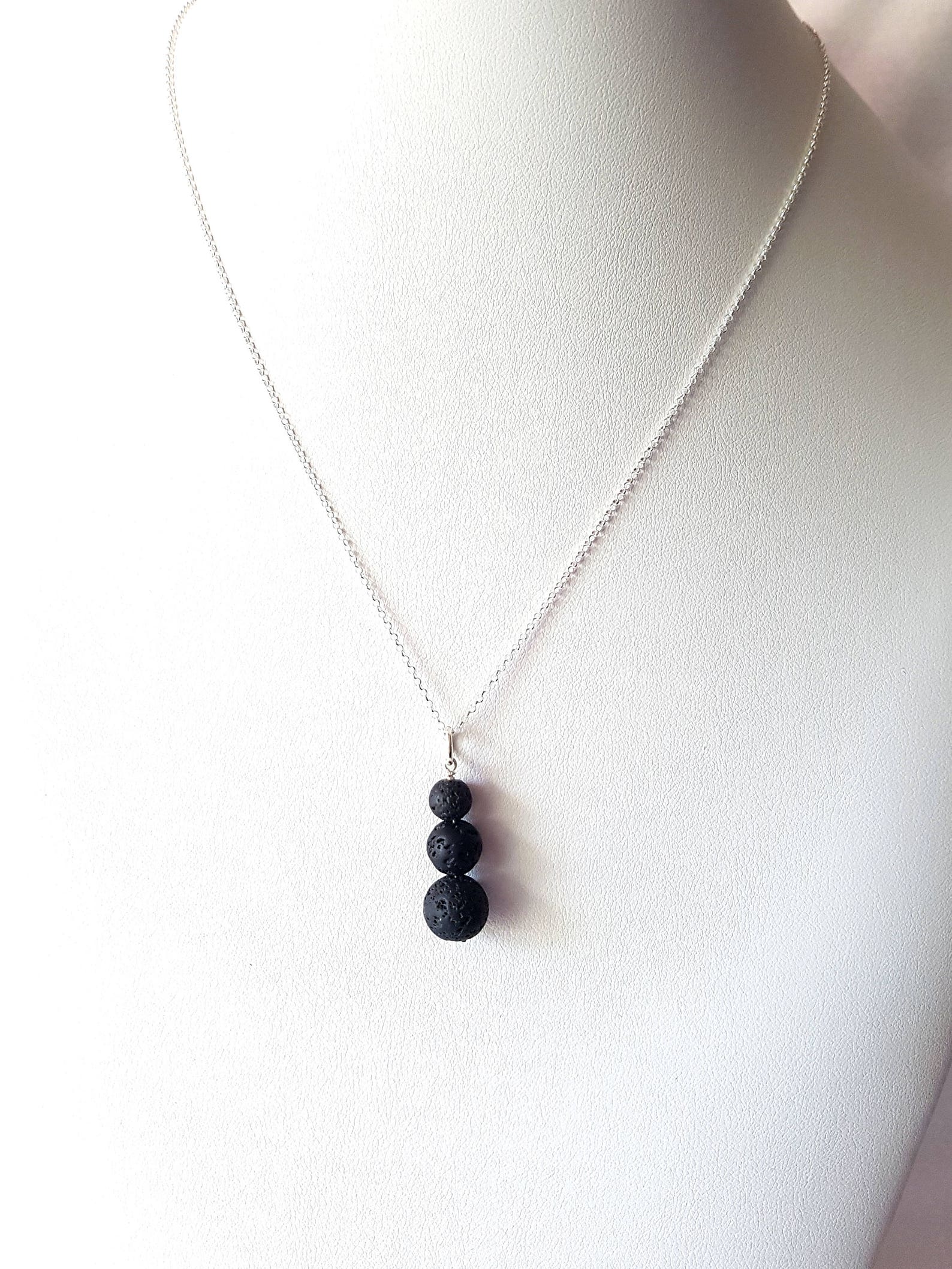 Trinity Essential Oil Diffuser Pendant Necklace,
I'm in love with this simple diffuser necklace made by an Etsy seller in Port Credit, Ontario which is not far from where I live. Jacqueline's shop is called Water Rhythym Gems and she has so many beautiful pieces!
Whenever possible I like to support smaller shops and small businesses. If you're looking for a diffuser necklace to give as a gift, she also has a made-to-order necklace that includes a birthstone.
4. Affirmation Bracelet
I like these bracelets because the engraving reminds you of something very important: Most of the time, your social anxiety is lying to you.
When people are laughing, it's not automatically about you.
When someone makes eye contact, they aren't automatically judging you. Your anxiety is lying to you and these bracelets can serve as a reminder.
5. Essential Oil Bracelet
Essential oil bracelets let you bring the scent of your favorite essential oil wherever you go (Bergamot is one of my favorites).
If you're not sure what scent to choose, lavender has even been shown effective in reducing anxiety. I also have a whole post about the best essential oils for anxiety.
I love that these bracelets are neutral and will go with anything.
6. Chewelry Necklace
My daughter has a chewelry necklace and loves it! The chewelry necklace gives you something to chew on instead of biting your fingernails or your lips.
This is especially helpful if you have a lot of nervous habits around people because of social anxiety.
7. Serotonin Molecule Necklace
This necklace is made in the same shape as the serotonin molecule to remind you to feel calm and serene. Your choice of rose gold or silver and a subtle design mean it's perfect even on low-key days! Whether you wear this alone or layered with other necklaces, I promise that its calming influence will give your mood an instant boost.
8. Essential Oil Earrings
Subherban Essential Oil Earrings (Amazonite)
Perfect for those anxious moods, essential oils delivered right to your nose without even touching them and no need for a separate diffuser. Now you can stop relying on other things like a diffuser to make your space smell like your favorite essential oil, because I've got you covered with these powerful little earrings!
9. Healing Crystals Cage Necklace
Healing Crystals and Stones 7 Chakra Stone Set with Rose Quartz and Cage Necklace
If you are interested in trying out crystals but don't know where to start, a cage necklace allows you to interchange different crystals while you learn what you like. Not sure about crystals? I've written a whole post about what to know about them.
That's my round-up of the best anxiety jewelry I could find for social anxiety.
I'd love to hear if you have any anxiety jewelry yourself, or if you've purchased one of these pieces as a gift for someone else.
Let me know in the comments below!
Related Articles about Jewelry for Anxiety
7 Pieces of Anxiety Jewelry to Manage Social Anxiety